I had a lot of fun designing the icons for this project. I tried a few different options (solid and colorful, single line and sketched) and we ended up going with single line so it looked more modern and clean.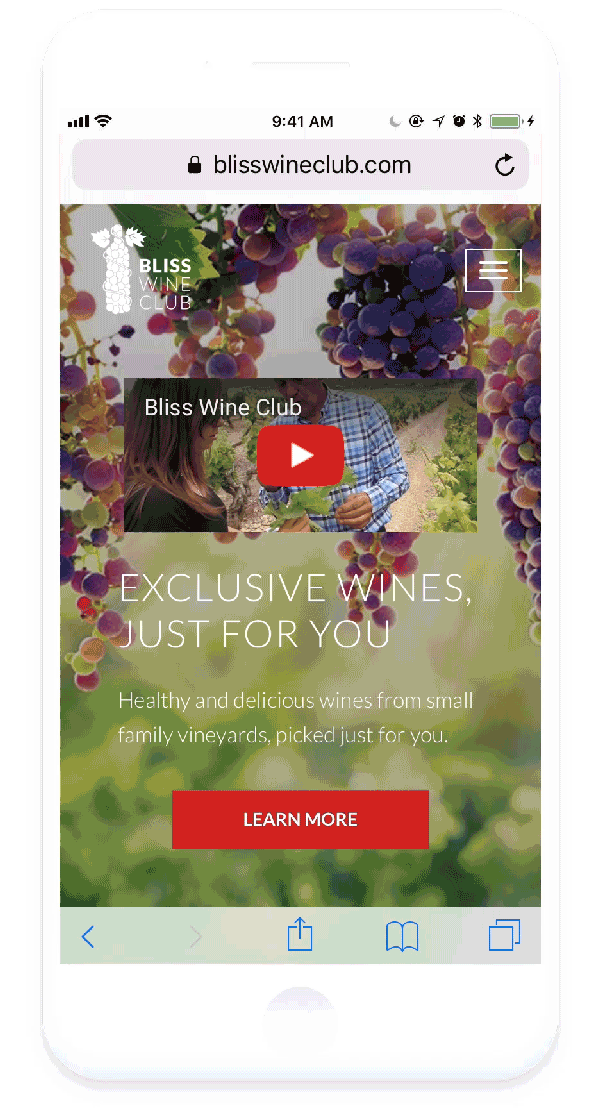 Animated Waves
I'm pretty happy about this wave animation above. We wanted to simulate a wine pouring and have it animated as the user scrolls. I created the waves and our developer was able to implement it by changing the position of the image according to the y index.
Users have to go through a quiz to be better paired with wine. After completed, we provide them with a "wine profile", which they're able to tweak.
For the internal images (after the user had already subscribed), I wanted to add more color and cheer, specially because we don't have that much imagery on the website. I thought the "cartooned" images would balance it out so the website wouldn't look too sterile.